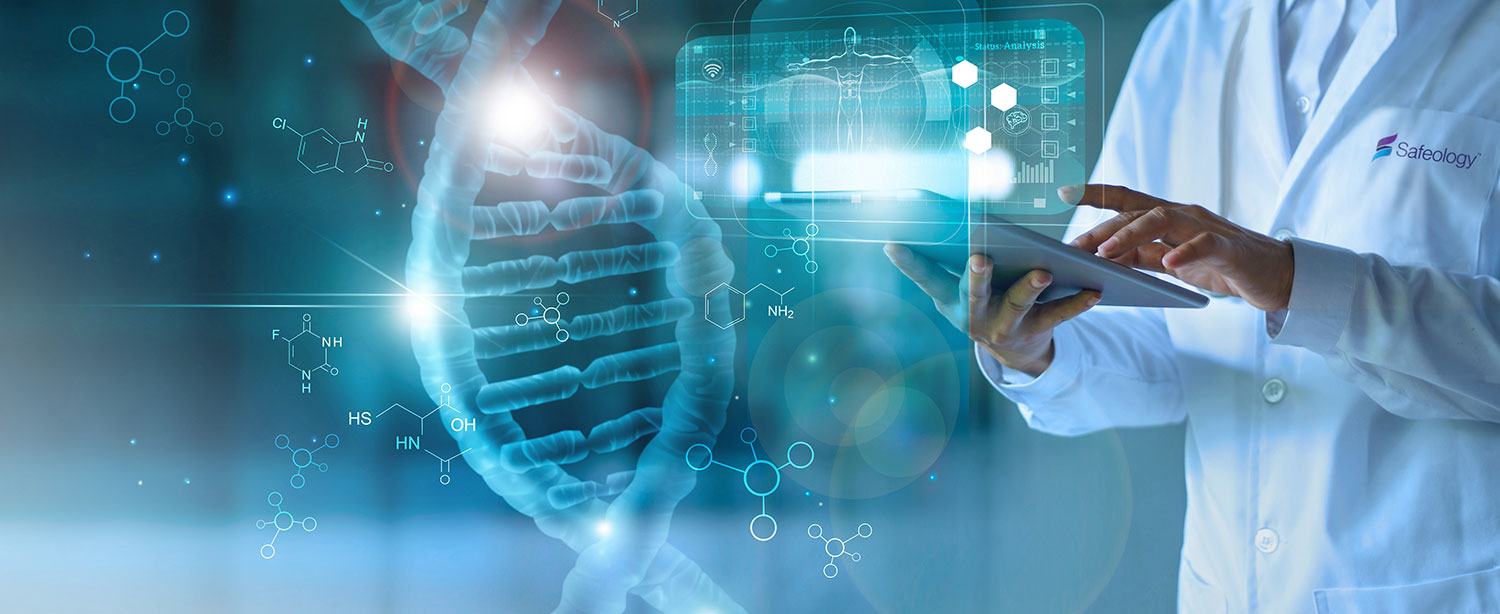 Welcome
We leverage the science of light to create
cleaner indoor air.
As humans, nothing matters more, is cherished more, and is protected more, than life itself. At Safeology™, it's our calling to help create cleaner places where we work and live. So we bring the proven power of UVC light into everyday environments to reduce and inactivate disease-causing viruses like SARS-CoV-2. Our UVC technology inactivates viruses one space at a time.1
We are in the fight against SARS-CoV-2, the virus that causes COVID-19.
UVC light is proven effective in killing various pathogens, including SARS-CoV-2. Using a computational analysis of the SARS-CoV-2 genome, Safeology's team of experts has identified the UVC dosage required to deactivate SARS-CoV-2. In addition, Safeology has conducted independent Biosafety Level 3 Laboratory testing showing the efficacy of UVC against SARS-CoV-2. We integrated this science into our technology, so you can use our products to clean the air in your spaces effectively.
Stay apprised of COVID-19
Sign up on our Contact Us form to receive updates on news, research, and breakthroughs in the fight against SARS-CoV-2.
________________________
1Testing of our UVC Mobile Air Purifier demonstrated greater than 99.98% efficacy against SARS-CoV-2 Delta Variant.