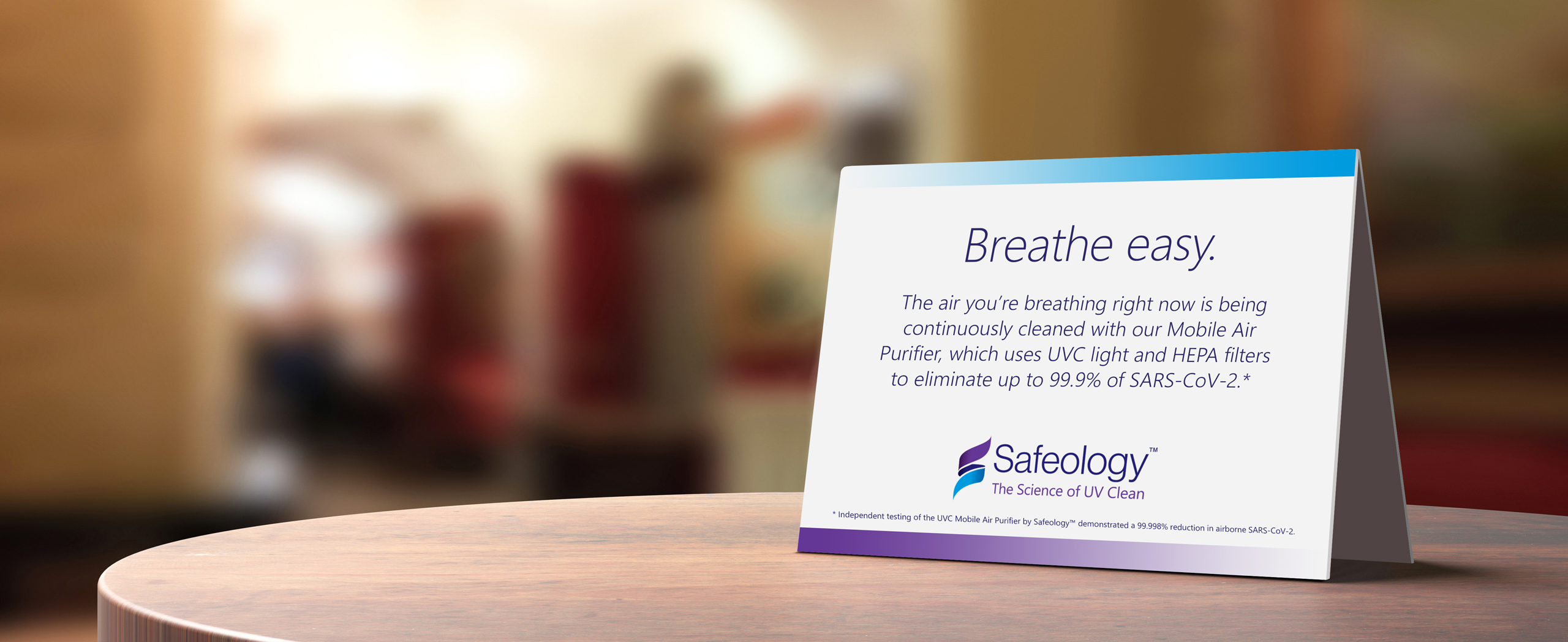 Marketing Support
We help you promote your clean, safe environment.
In the wake of COVID-19, virtually nothing matters more to people than knowing they're in a clean, safe environment. Hotels must reassure guests their rooms have been disinfected. Schools must convince parents their kids are safe in the classroom.  Retailers must persuade shoppers it's safe to touch the merchandise. Hospitals must convince patients it's okay to schedule elective procedures. At Safeology™, we're here to help.
Get the edge by displaying the Safeology brand at your establishment.
Reassure your customers at every point of contact.
With Safeology, you have access to a breadth of marketing materials that help provide continual peace of mind to your customers:
WEBSITE HOME PAGE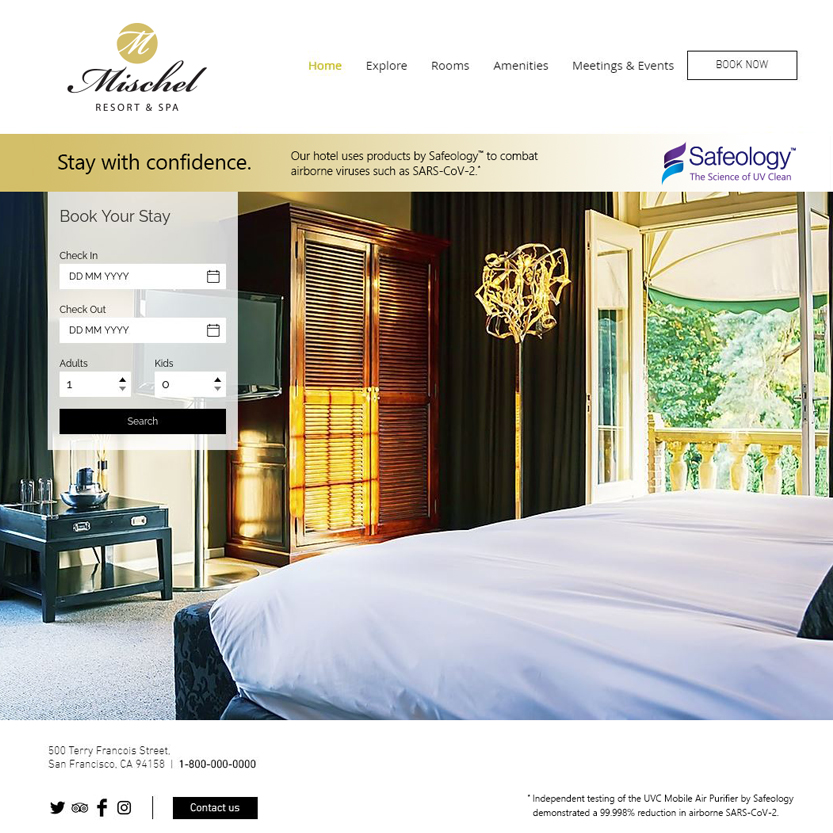 WEBSITE RESERVATIONS PAGE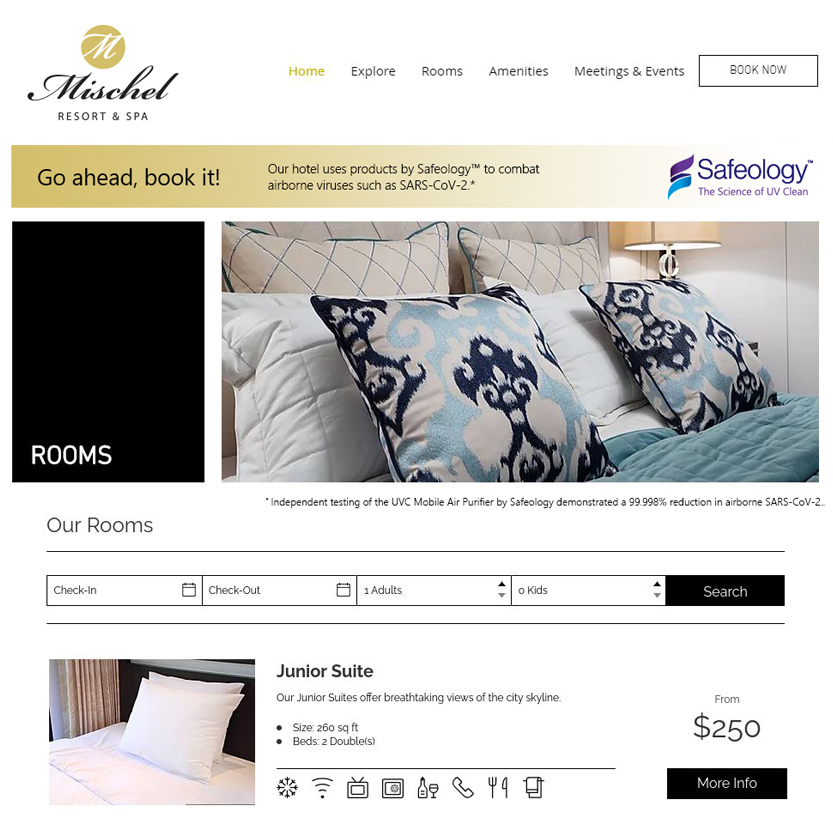 SHUTTLE VAN SIGNAGE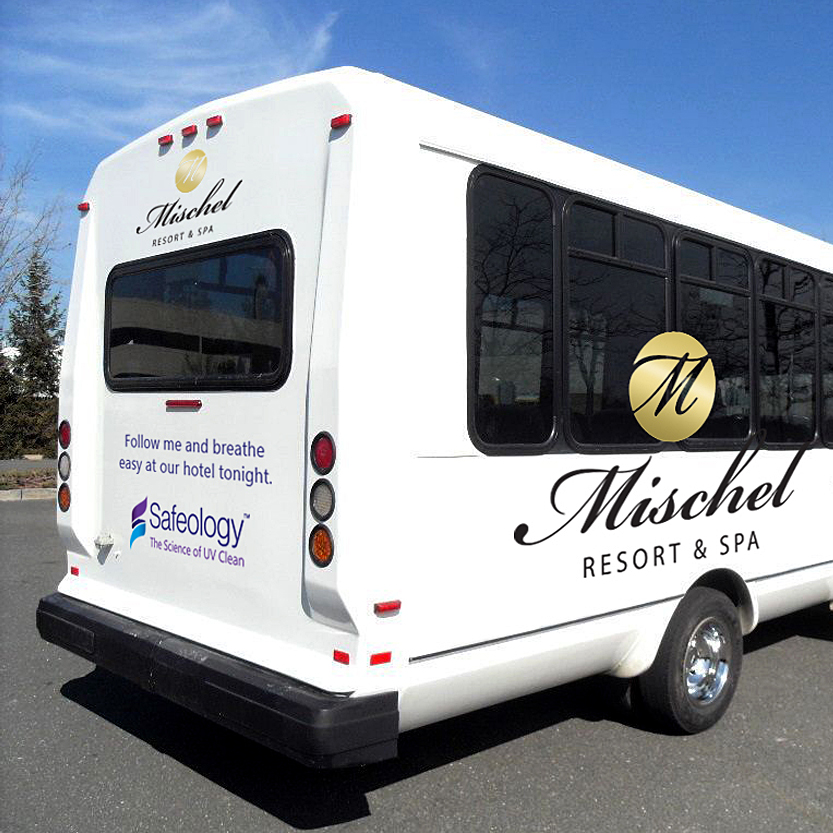 ENTRANCE DOOR DECALS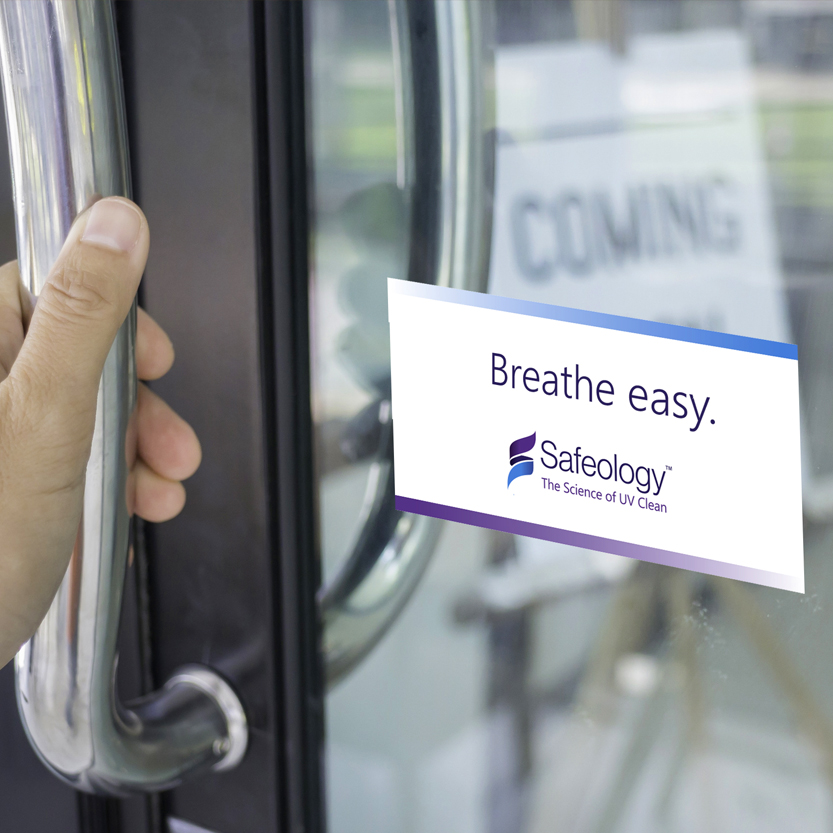 DIGITAL SIGNAGE
PRINTED SIGNAGE
FLOOR BANNERS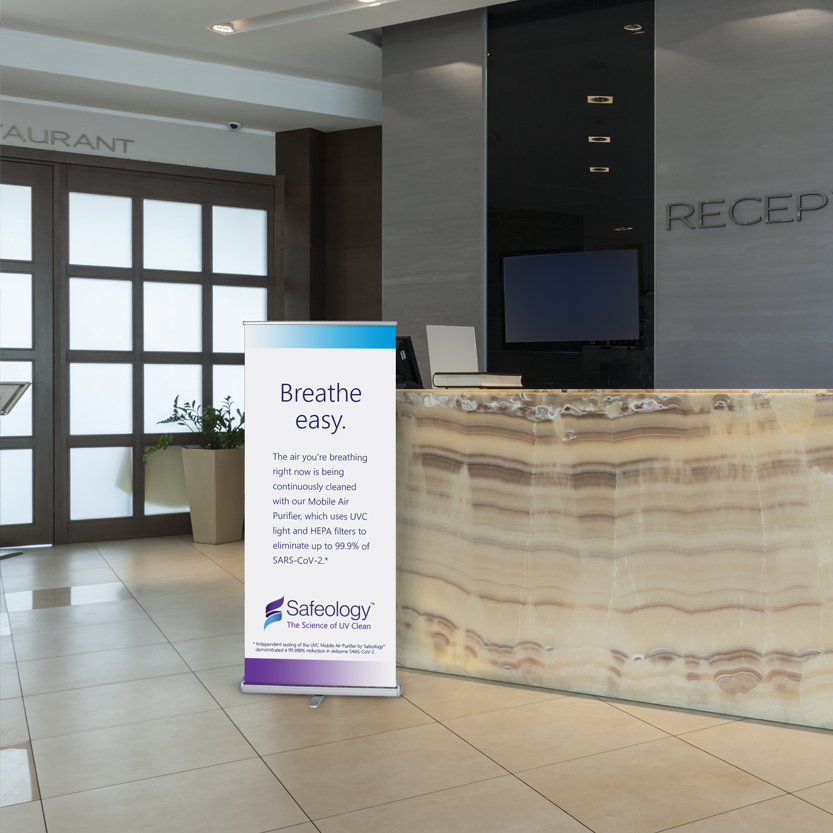 TABLE TENTS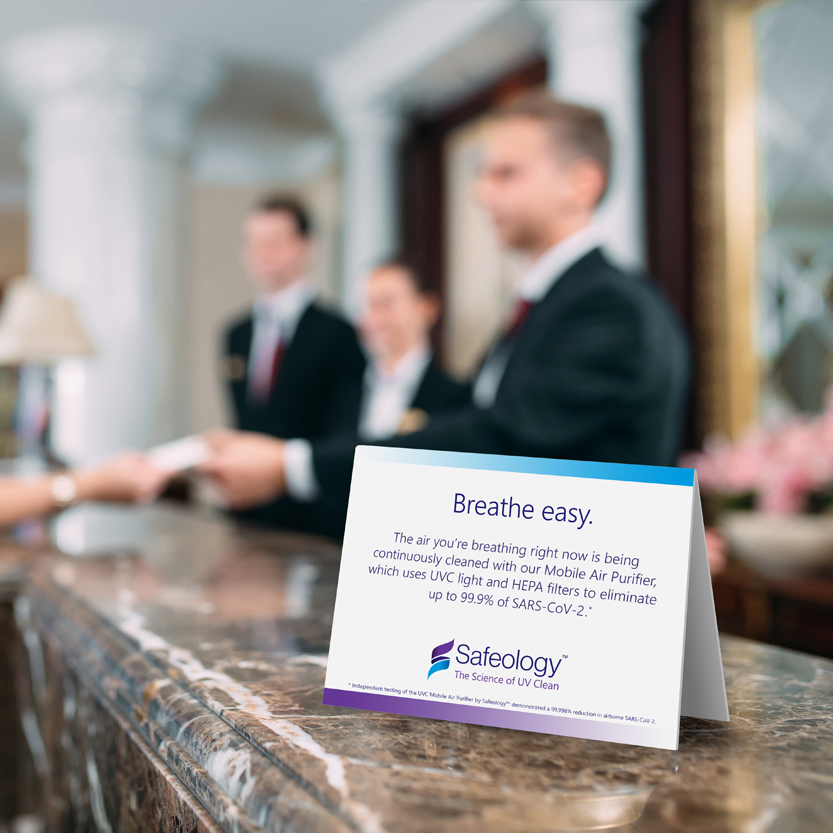 WALL DECALS
PRINTED CARDS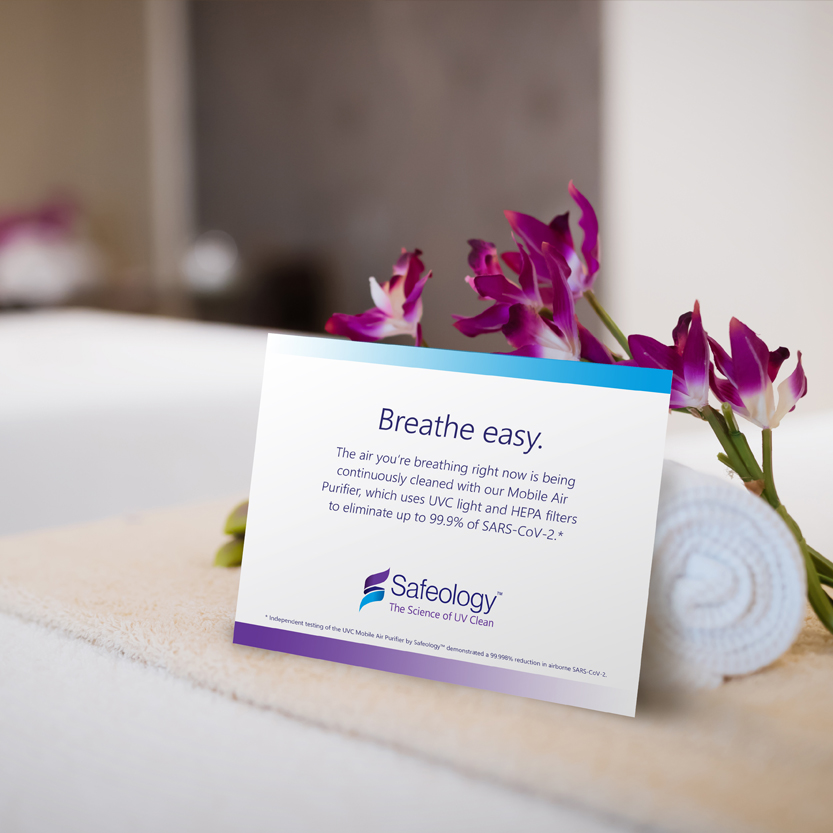 FLOOR DECALS
ELEVATOR SIGNAGE
KEY CARD INSERTS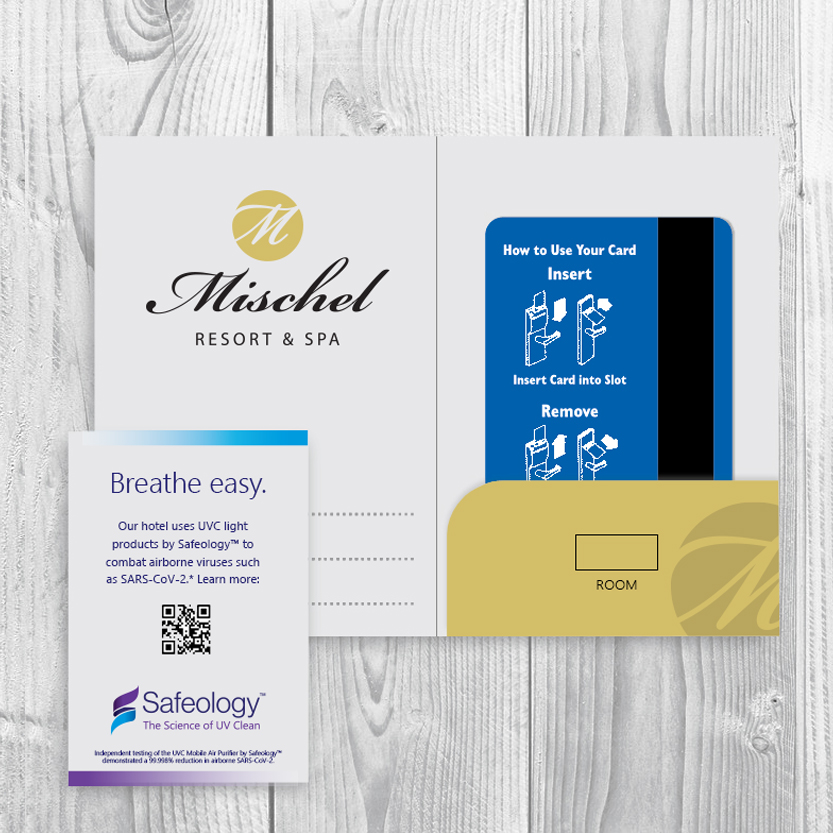 ROOM DOOR DECALS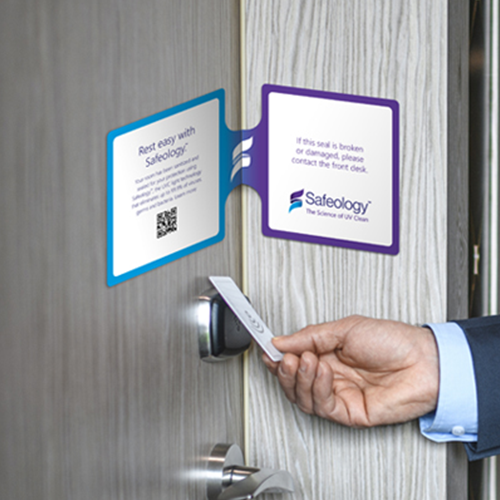 ROOM DOOR HANGERS
DOSIMETER CARDS
FLOOR SANITIZER STATIONS
POCKET HAND SANITIZERS
FLOOR CAUTION SIGNS
Let's partner to create peace of mind.
Don't see what you're looking for? Let us know and we'll design it. And if you're looking to create customized co-branded messaging and materials, the Safeology marketing and design teams will work with you to create the perfect messaging and tools. Let us know what you have in mind.