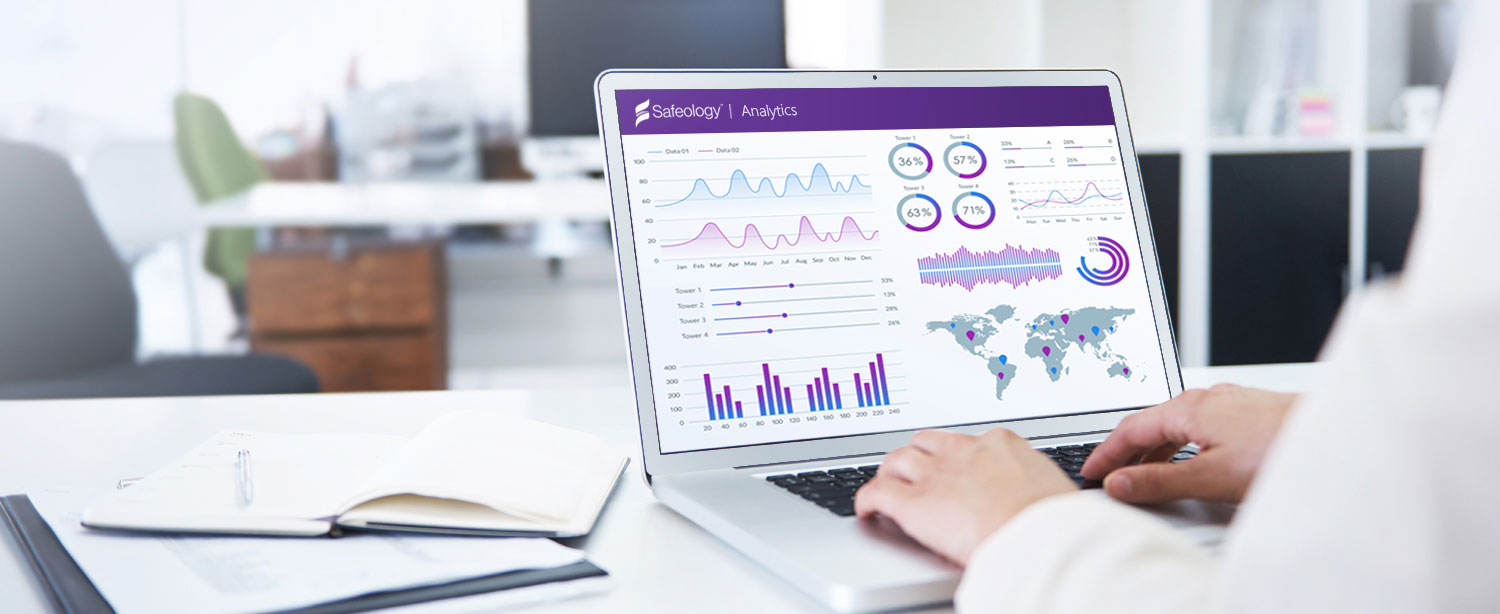 The Safeology Approach
A comprehensive IoT and technology-driven solution.
Safeology's proprietary Custom Software Suite (CSS) integrates unique technology features that make operation simple and effective. Using statistical genome modeling, evidence-based experimentation, and computational dosage mapping combined with cloud-based software solutions, Safeology provides the most advanced UVC cleaning technology available.
A superior software solution.
Safeology combines the latest in UVC science with innovative technology to ensure outstanding UVC cleaning performance. The Safeology Custom Software Suite offers a cloud-based web solution for back-end system management, including real-time tracking and control, remote software updates, and lamp efficacy and maintenance data.
Computer-aided modeling
Effective deployment requires utilizing the correct dosage of UVC light, which is determined by the size of the space and the intensity and duration of UVC emittance needed to inactivate airborne viruses, such as SARS-CoV-2.
UVC dosage analysis for any space
Product quantity recommendations based upon statistical analysis
Cloud-based management
Safeology's IoT integration collects important data that can be accessed anywhere at any time via the Cloud, providing you the information necessary to optimize the use of our mobile air purifiers.
Centralized monitoring and control
Real-time data tracking and analysis
Room-based cleaning validation and statistics
Lamp operations, efficacy, and maintenance monitoring
Staff operations tracking and reporting
Artificial Intelligence (AI) safety monitoring
Remote software updates
Preventing accidental exposure.
Safeology products have multiple layers of integrated protection to reduce the possibility of accidental exposure.