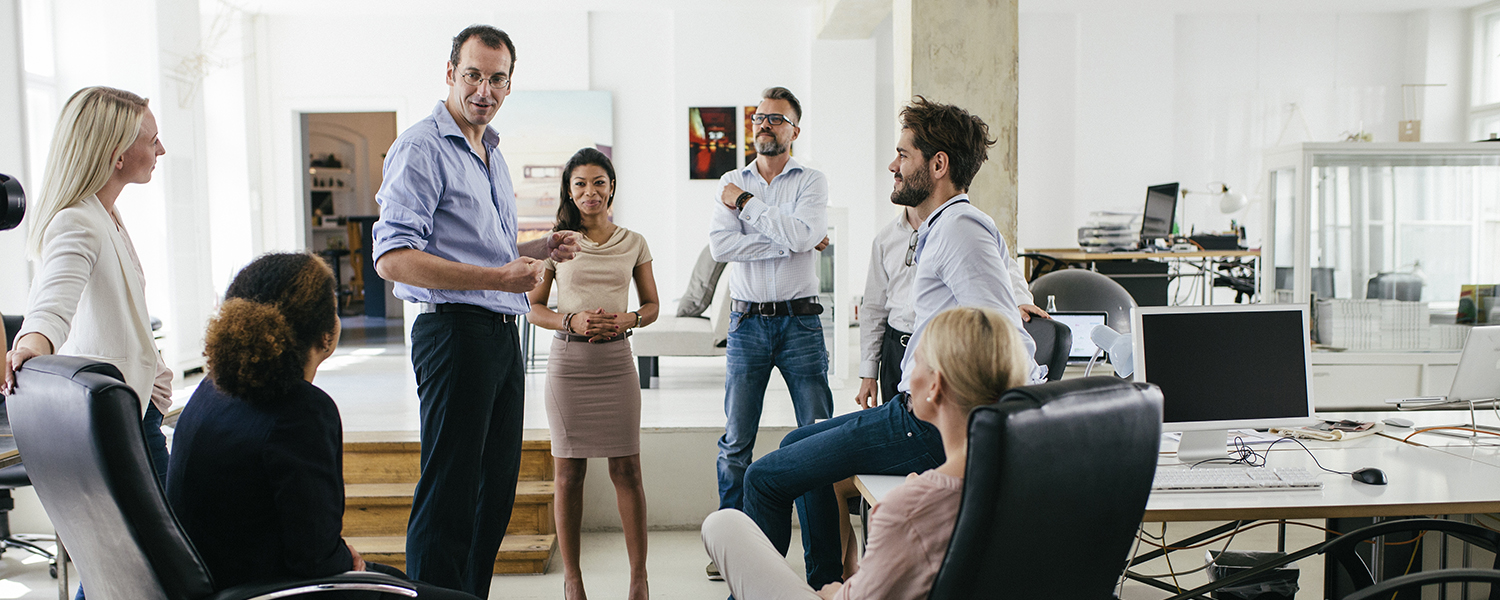 Series R: UVC Upper Room Linear Wall Fixture
The Safeology UVC Upper Room Linear Wall Fixture eradicates 99.9% of airborne viruses.
One of the best ways to combat the airborne transmission of viruses is to continually clean a room's air supply. The CDC recommends the use of UVC light as one of the best ways to do so. Safeology's UVC Upper Room Linear Wall Fixture uses optimized UVC beam control to continuously clean air circulating through the Upper Room disinfection zone. A single fixture is capable of disinfecting a typical 3,600 cubic foot space (or 400 square foot room with a 9' high ceiling), eliminating up to 99.9% of airborne pathogens1. Watch the video below to see how it works.
Designed by lighting technology experts.
Safeology™ UVC disinfecting solutions are designed by Electric Mirror, a leading manufacturer of lighting and technology products. Harnessing the expertise built through decades of experience in LED and lamp fixture technology, the Safeology UVC Upper Room Linear Wall Fixture offers the utmost in effective disinfection, safe operation, ancillary services and outstanding support.
Continuous disinfection in occupied rooms
Large room volume coverage
Each fixture disinfects a 400 ft 2 / 3,600 ft 3 space (20' x 20' x 9')
Phillips 40-watt T6 UVC germicidal lamp
Louvered design for safe operation in occupied space
Scientifically-based Log 3 reduction of pathogens
Safe operation while people are present
Aesthetic minimalistic design
Light weight construction for easy installation
Wall mount or ceiling installation; ideal for drop ceilings
Patent pending technology
Made in America with U.S. and global components
Evidence-based genome modeling to fight COVID-19.
Using a computational analysis of the SARS-CoV-2 genome, Safeology's team of experts has identified the UVC dosage needed to achieve a Log 3 (99.9%) reduction of the virus. Safeology has integrated this science into their UVC technology, so you can now use Safeology products to effectively sanitize your spaces from the novel coronavirus that causes COVID-19.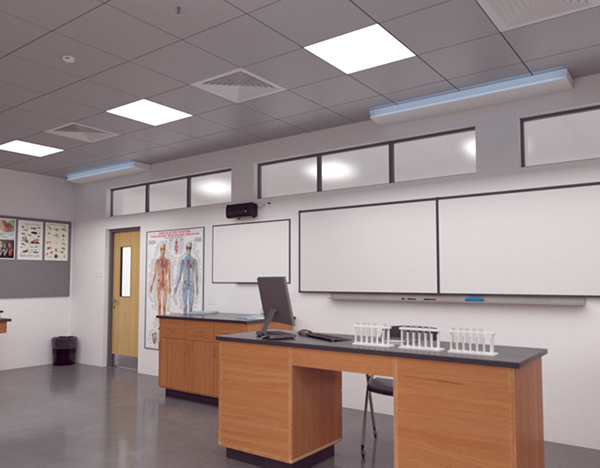 Continual UVC disinfection to eliminate airborne transmission of SARS-CoV-2.
The Safeology UVC Upper Room Linear Wall Fixture uses evidence-based UVC cleaning technology to provide continual disinfection of indoor spaces and environments. Because Safeology offers proven protection against coronaviruses and other disease-causing pathogens1, it provides peace of mind wherever people gather.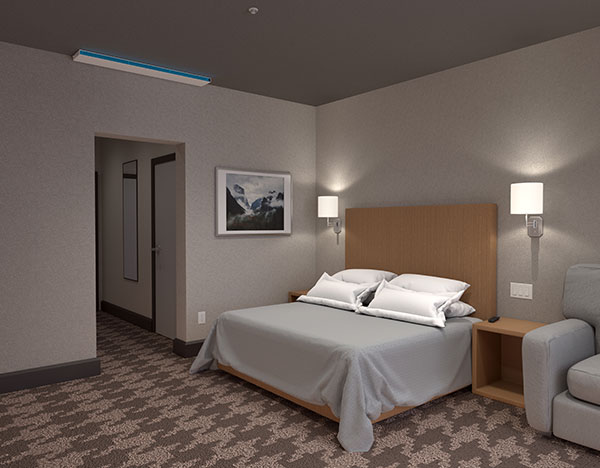 More than just a product.
When you partner with Safeology, you get more than just a piece of hardware. Only Safeology offers a comprehensive approach to creating clean, safe spaces that engender confidence and trust. Learn more about these important Safeology programs and services.
The most well-designed UVC Upper Room Linear Wall Fixture available.
UVC Upper Room Linear Wall Fixture  |  Model SRLW
Fixture
Dimensions: 48.81"w x 7.88"d x 1.63"h
Weight: 22 lbs.
Silent operation
Easy lamp replacement
Made in America with U.S. and global components
Airflow
Single unit delivers continual disinfection for an average 400 ft2/ 3,600 ft3 space (20' x 20' x 9')
UVC dosage calculated upon average air flow in a typical room with HVAC
UVC Lamping
Philips 40-watt 253.7 nm UVC lamp
Up to 9,000 hours lamp life at 85% UVC intensity
Electrical
120-277VAC, .33-.14 Amps
40 watts
Hard-wired standard; cord-connect optional
Safety
Suitable for areas where bottom of fixture can be mounted at least 8'10" above finished floor; fixture may be lowered to 8'2" when opposing wall parallel to light source is less than 17' from fixture. See Installation and Operation Manual for additional details.
PIR auto-off sensors to protect against accidental UVC exposure
Auto-off switch for safe lamp replacement
Louvered design for safe operation in occupied space
No ozone emission
Complies with IEC 62471 Photobiological Safety of Lamps and Lamp Systems
Certifications
EPA-registered manufacturing facility
Certified to UL Standards
Patent pending
Support
3-year warranty
Field service
Technical support
Check out each of our Safeology UVC products.
1 The term pathogens, as used in Safeology literature, refers to the broader category of disease-producing germs, including viruses, bacteria and spores. While UVC light has been proven effective in inactivating or eliminating various pathogens, the dosage of UVC exposure (UVC intensity over time) required to do so may vary by pathogen type. Pathogens, in general, require different levels of exposure for disinfection. Some can be inactivated relatively quickly, while others require longer exposure to UVC.